Playin' todays hits in your face!
 Catch the Wild "Bomb Squad" DJ'S in the mix
Monday-Friday 5p-6p and Friday and Saturday nights! 
DJ XM Fredi
XM Fredie is a South Lake Tahoe native who began his DJ career highlighting Underground House Music . From his days playing house parties to the club nightlife, XM Fredie has been there. His breakthrough was winning a dj battle which ultimately landed his first DJ residency at Edge Nightclub. Edge quickly led him to a residency at BuBinga and Lex . XM Fredie is currently a resident DJ at El Jefes as well as a headline DJ in South Lake Tahoe at Opal nightclub. XM Fredie is an open format DJ who specializes in House Music.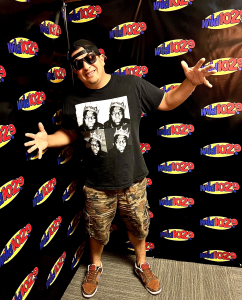 DJ Bobby Brown
Bobby Brown is a Professional Open Format Disc Jockey currently residing in Northern California. He started Djing back in 1999 while simultaneously traveling and competing in competitions all over the country as a bboy. He brings his creativity and dancers perspective to every mix. He has had numerous sponsorships for Djing over the years including a major one with the fortune 500 company Hewlett-Packard back in 2015. He is always introducing new music and is fearless when it comes to trying new transition tricks on the fly to entertain his listeners. He currently holds Djing Residencies at 8 Different Casinos in Northern California. Find him on Instagram @itsBobbyBrown to catch him live at his next booking.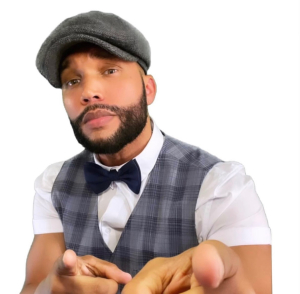 DJ Oscar Perez
Since 2009, Oscar Perez has been a driving force in the world of DJing, captivating audiences with his unique style and electrifying performances. With an innate passion for music, Oscar Perez embarked on his DJ journey, quickly gaining recognition for his exceptional talent and ability to curate unforgettable sets.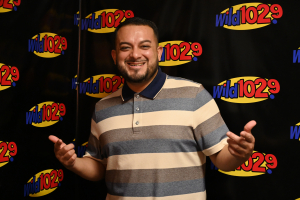 DJ EYEQUE
Eyeque has performed with celebrities such as Neyo, Bia, Iamsu!, The Dogg Pound, Earth, Wind and Fire. He has found his niche providing entertainment at private events for NFL Hall of Fame recipient Jerry Rice, "Sugar" Shane Mosely, NFL legend Charles Woodson, artist David Garibaldi and more.
You can catch him headlining top venues in such as The Hard Rock Hotel (Lake Tahoe, Sacramento at Fire Mountain, Las Vegas), Yaamavá Resort-Casino (Aces, BAR BAR BAR), House of Blues, Grand Sierra Resort (LEX Night Club, The Pool), Mirage (Rhumbar), The Venetian (Rockhouse, Dorsey), Mandalay Bay (Foundation Room), TI, Las Vegas (Señor Frogs), Flamingo Las Vegas (Carlos and Charlies), The Row (Rum Bullions, Brew Brothers) and Harrah's Lake Tahoe (PEEK Night Club), Atlantic City (Pool After Dark) and The Artisan (Pool at the Artisan), to name a few.
Eyeque is the Wild Style mix-show coordinator for the #5'oclocktrafficjam on Wild 102.9. You can also hear him mixing on iheartradio.com.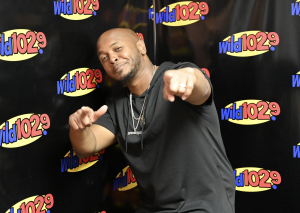 Keekz
DJ Keekz is an award-winning DJ from Florida, spinnging nationally, but calling Reno home. Keekz is a Wild Style DJ with weekly mixes on Wild 102.9 (KWYL). Keekz can be found headlining venues large and small thoughout the US and has spun with Raven Justice.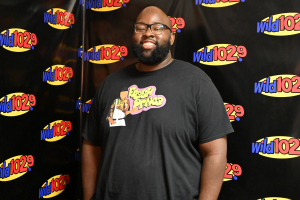 DJ ICEY
DJ Icey is a musical connoisseur and has always been fascinated with music. He's always found himself in the spotlight, whether it be for his music or sports, and is fueled by adrenaline and crowd reaction. Icey has an innate ability to read a crowd and keep the dance floor packed or slow things down for those more intimate moments. You can find him headlining Lex Nightclub and spinning all over Northern Nevada! DJ Icey's other hobbies include racing motorcycles, racing nitro cars, snowmobiling, and skydiving!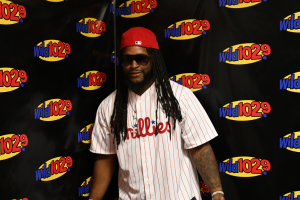 Sutra
SUTRA is a Sanskrit word that translates to a rope or thread that holds things together, and that is exactly what Fernando Sutra does to various genres of music during one of his memorable sets! The South Tahoe native started his musical journey as a member of his school band but later traded instruments for software to make edits and mashups that would get recognition of nationally known DJ's and support from local ones. Trading his traditional instruments for turntables, at the age of 21 he started playing at numerous venues around the Northern California/Nevada area. One year later he was picked up by the Reno based radio station Wild102.9FM. You can find him spinning on air every week on Wild's "5 O'Clock Traffic Jam" along with some of the areas most notable and talented DJs.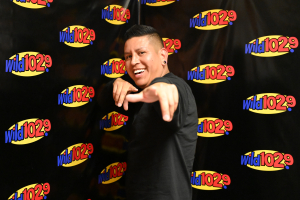 DJ SN1
Based in the vibrant heart of Sacramento, California,  I'm  a passionate and dedicated DJ artist, currently holding a residency at the Bloom Lounge inside the Hard Rock Casino in South lake Tahoe. My journey in music has been nothing short of extraordinary, and my sets are a testament to my deep love for the craft.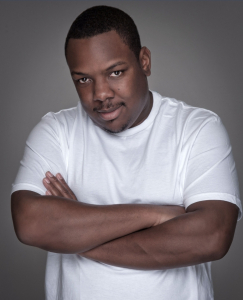 DJ Teddy P
                                                                   Skeet! Skeet! Skeet!